Happy Fifth of July! What? What about the Fourth? History isn't as tidy as our holidays and sales events. The Declaration of Independence is celebrated on the Fourth of July, but the document wasn't conceived, drafted, finalized, signed, and ratified in a day. I'm a fan, especially of its sequel, the US Constitution; but that's a September event. The Fifth isn't celebrated, but I recently realized it represented another important part, the work that followed. Celebrations can happen in a day, but their consequences can require consideration and action every day after.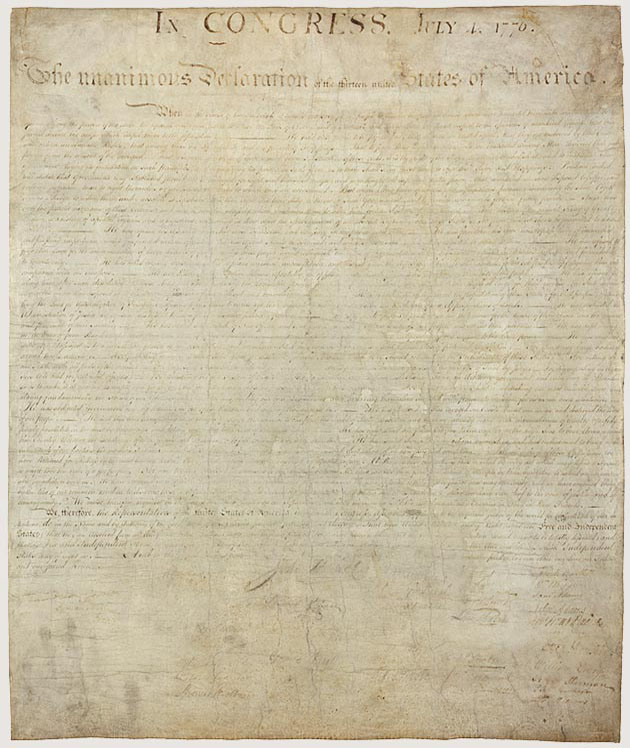 This train of thought was inspired by my quiet celebration, or at least sigh of relief, that the Fourth is over. I am glad we celebrate the Fourth (which is a holiday but election day isn't?). I am less glad, nah, I am discouraged by the way we celebrate it. As one neighbor pointed out (paraphrased); "It's just a bunch of people burning and exploding money." Today, quiet has a chance of returning, except for people lighting leftovers. My two days of latent migraines may finally abate.
My neighborhood hosts its own professional fireworks show, which is usually pretty good, especially considering there's no need to drive and the drinks are in the house. They fire them off on the Third (Happy Third Of July – 2022) so people can have a show here and then go to the much bigger displays held by governments (and billionaires) on the Fourth. They all do good work. 
The unofficial enthusiastic displays wrap around them, are closer and personal, are more dangerous, and frequently illegal. Evidently, that's OK because there's little chance of comprehensive enforcement when the officials are massively outnumbered.
"…burning and exploding money." An interesting image as I envision pictures of presidents, national monuments, symbols, and defining mottos being lit, thrown away, and turned to ash. Feels too appropriate, lately.
A walk through the neighborhood makes it easy to find litter. Our community firepit usually ends up with a collection of duds buried in the ash, just waiting for the next un-suspecting fire.
The day after is the time for cleaning up.
The days after the first Fourth were also the time to get to work. We called that the Revolutionary War. Then there was some confusion. Then the Constitution. Then a couple of hundred more years of editing and hopefully improving the idea. Unfortunately, no one gave us an Owners Manual and every few years another set of mechanics tries to tinker with the idea that is a nation.
Tinkering was expected.
"I am not an advocate for frequent changes in laws and constitutions, but laws and institutions must go hand in hand with the progress of the human mind. As that becomes more developed, more enlightened, as new discoveries are made, new truths discovered and manners and opinions change, with the change of circumstances, institutions must advance also to keep pace with the times. We might as well require a man to wear still the coat which fitted him when a boy as a civilized society to remain ever under the regimen of their barbarous ancestors." – Thomas Jefferson
Pointing fingers is popular. When I do so I try to remember to point my finger at me. What changes should I be working on? What events do I celebrate but not honor by working on their results? 
How many Americans would celebrate the Fourth if they couldn't blow things up? The Fourth is 1) a day off, 2) a chace to blow things up, and 3) a way to honor the work of those who risked their lives by signing the Declaration of Independence. Which two are most important to most people? What if you could only have one? #NotRhetorical
A government requires conscientious collaboration. An innovative one requires even more. How much effort are we willing to put into making sure it remains valid and useful?
People celebrate weddings, births, graduations, getting a job, and retirement which are events that are the beginning of a new era in a life. Weddings can take a day, but the marriage takes much longer. Births lead to years of raising humans. Getting a job means decades of effort. Retirement redefines a life. (See, I worked in personal finance.)
Fortunately, supporting the US style of government can be as simple as voting; which works best when everyone actively participates. Paying taxes is a direct contribution. So is running for office, as appropriate and necessary.
The Fifth of July can represent the work of decades which continues and always will. Change is the only constant. What changes must we make?
This is about as close as I want to get to politics. I'm an Independent which is another way of being independent which also means not having enough support to readily run, but I can vote and pay my taxes.
I thank those who lawfully, legally, and honestly work to improve the government, our society, and our culture. We should have a day for them. How about the Fifth of July? No fireworks, please.